Knit for the Girls Collection
The fibre arts community is massive, with over 30 million knitters and crocheters in the US and Canada alone. It's hard to find a member of this massive, yet tight-knit community who hasn't been impacted by breast cancer, be it personally or through a family member or friend. 
So we have once again teamed up with Australia's indie yarn dyer Karina Moore of Louie & Lola Yarns and Canadian knitwear designer Tracie Millar of the Grocery Girls Knit for our 4th breast cancer research fundraiser event. 
And it's our biggest one yet. 
In addition to hundreds of yarn skeins, accessories, and more being given as raffle prizes to fundraiser donors, when you shop the items in this collection the profits will go to cancer research and Knitted Knockers--which provides free hand made prothesis to breast cancer survivors. 
So grab a kit to join in the make-along, bundle up, or simply grab a pin to show your support! 
REFINE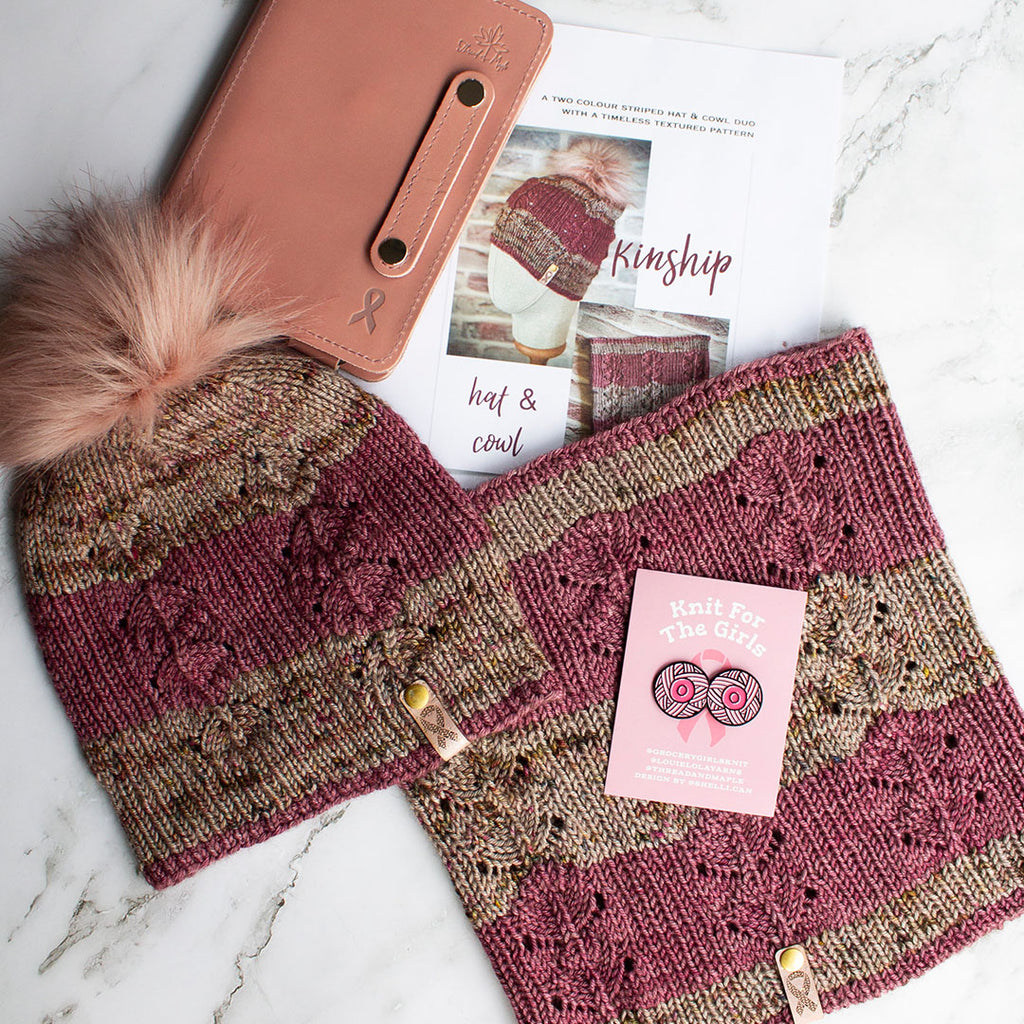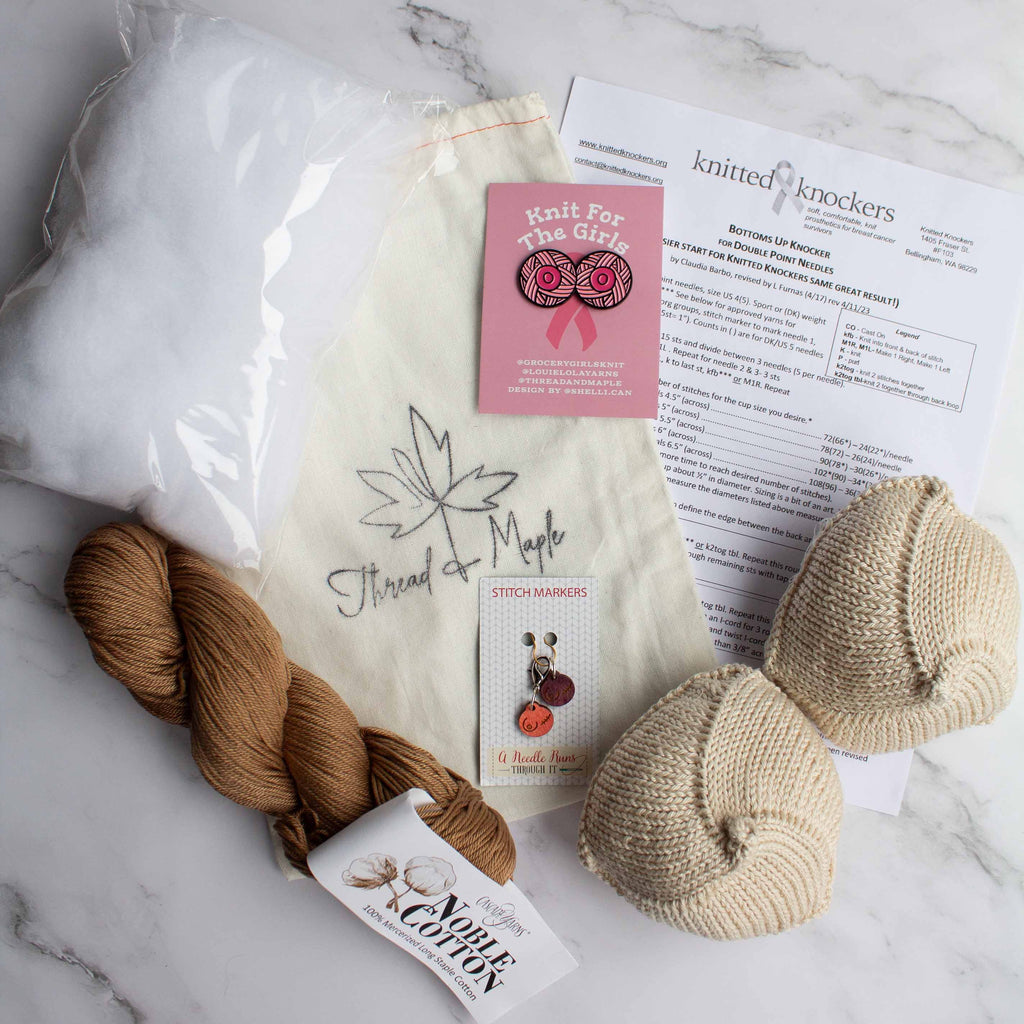 New